Would you like to come to India and spend some weeks or months working with us on an internship basis?
Who are we looking for?
We are seeking international volunteers to assist us in our work – you could work on our social media campaigns, create promotional and informational videos for us, design new and innovative systems to help the Indian farmers.  We need willing and bright people who would love to jump in the deep end and really make a difference to the rural lives in India.
What can you help us with?
There are many possibilities… limited only by yours and our imagination!
Design systems to record and correlate results of our borewell recharge work – help us to create flow in our existing IT systems.  Ensure that our computer systems are all up to date – clean and clear of any bugs.
Create systems that will record our work and keep us all on the same track.
If you are an engineering student perhaps you might like to review and design new or updated methods of water harvesting?
An aspiring trainer?  Come and assist us to train our staff in teamwork and communication.
As you can see there are multiple areas in which you could assist us.
Where would you be located?
Our office is in Hubli – a sprawling and busy city – not upmarket like Bangalore or Mumbai – but here you would have a real experience of Indian life.  This is a central area of Karnataka – close to the tourist destinations of both Goa and Hampi.  There is much to be seen here and our work takes us all over the state and beyond as we travel often to different areas of operation.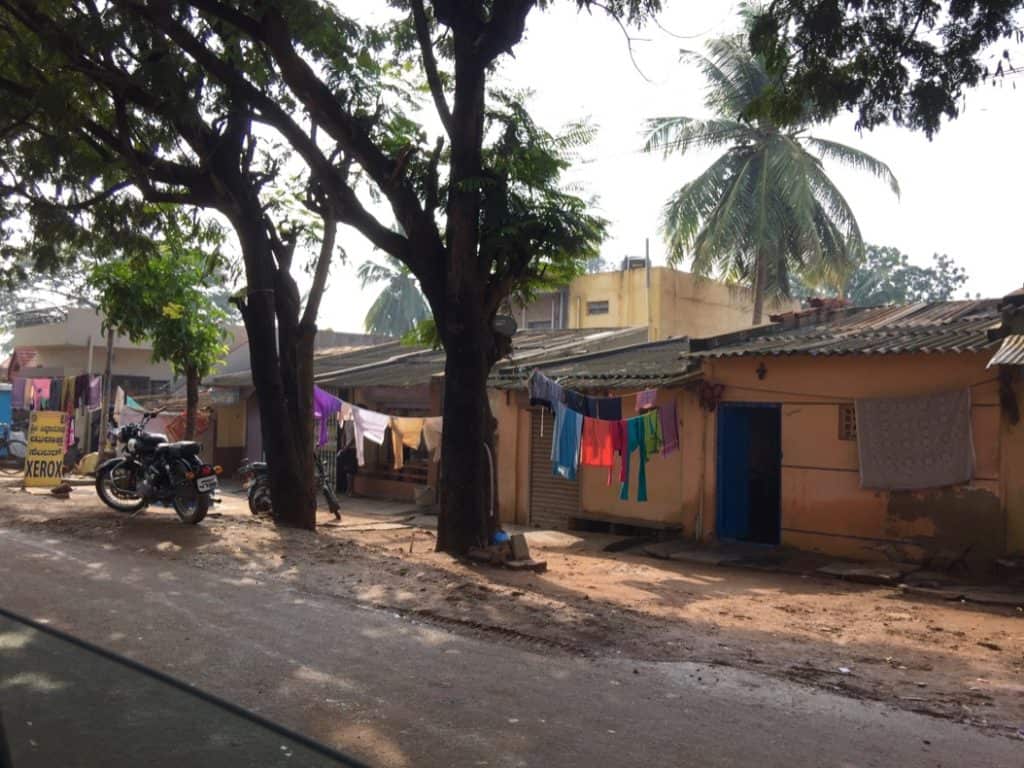 Do you provide accommodation?
Yes, we will make sure you have suitable accommodation.  It will not be 'luxury' but you will be comfortable and within walking distance of the office.
Do you assist with travel expenses?
No, we cannot pay your airfares to India – however, internal travel expenses are covered.  If you require assistance with booking cheap flights we can advise you on the process.  And once you arrive either in Bangalore or Mumbai we will assist you to book your overland travel to Hubli.
What are the Visa Requirements for India?
Depending on your country of residence, the visa requirements for India are varied.  We can assist you with advice in this area – and/or simply go to the VHS site in your country for more information.
What is the usual length of an internship?
Anything from 6 weeks to 12 months –  visa requirements vary for different countries which creates some limitations on the length of time you can stay.  A commitment of less than 6 weeks is not of value to SRDS as it takes some time to settle in and discover where you can best contribute.  Of course the longer you stay the more value you add and the more deeply you will understand our work and how to really make a difference.
What would be your takeaway at the end of your internship?
An experiential learning on grassroots problems and suggesting solutions
Travel to ecotourism hot spots to understand the culture and traditions of India
An understanding and experience of the inherent generosity of the rural Indian people – a learning that will stay with you for a lifetime.
Be a part of the "Global Friends of Sankalpa" (GFS) Network – Linking beyond boundaries
How can I find out more?
To find out more please fill in the contact form below and ask whatever questions you may have.  A Skype conversation can be arranged with Shazar Robinson – volunteer at SRDS.