Bore well recharge through Rain Water Harvesting
We assist farmers to have an abundant supply of water to irrigate their crops.
And in times of need and drought – we are launching a drinking water project –
Drought Relief with the help of the Infosys Foundation.
Watch the video below to see Sikandar Meeranaik talking about how SRDS does bore well recharge and rain water harvesting.
SRDS has to date implemented over 600 bore well recharge systems.
YOU CAN:
Store water in the perfect place – under the ground.
Raise the level of underground water
Have abundant water for crops and other uses.
Help the environment.
Prevent the need for drilling ever more bore wells.
Restore flow even to your dried up bore wells.
Improve water quality through dilution of harmful minerals and toxins.
Economical, permanent and guaranteed solution to your water problems.
View our video here on just how this work is done: Click Here.
and for a recent Success Story watch this:
Imagine a world where everyone has access to plenty of water, crops grow freely – green and healthy and everyone has clean abundant water to drink.
That's what Sikander Meeranaik did as he looked around his dried up village and asked himself that driving question.
"What can I do to make change? How can I create a better life for my children and all the children around me?"
And his answer came in the understanding that if the villagers and farmers had access to an abundant supply of water their lives would be enhanced in many ways. If they had plenty of clean water they could irrigate their crops, water their livestock and would lead better and healthier lives. As they grew more crops with greater variety, their income would also grow. They would be empowered to educate their children, have better health care, to lead more sustainable lives and would have no need to leave their families and village to seek work in the cities. (read more about his journey here)
This is his story – but it is not only his story – through his vision already more than 
four hundred farming families now have a new story.
A story of hope, of an abundance of food, and the possibilities of a better life 
opening before them – given by a bountiful water supply.
See our map of the areas where this technology has been implemented:
To date we have implemented more than 600 bore well recharge projects – 60 roof top water harvesting projects,  200 water storage tanks, with more than 30 urban projects and many rural projects.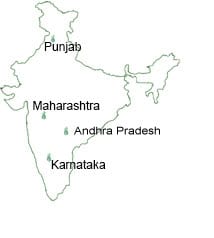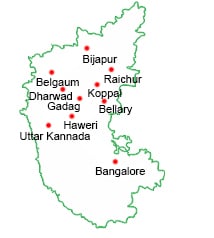 Bore well recharge through Rain Water Harvesting – more water for you.