Empowerment of Needy Farmers in Rural India 
with Rain Water Harvesting through Borewell Recharge
Update on this project:  Three bore well recharge systems have been implemented.  However the best plans sometimes need to be changed due to circumstances beyond our control.  This project has been shifted to another area due to difficulties with the requirements – we implement in a very specific way – and do not guarantee our work if the implementation does not follow the plan that we set out.  In Yalavigi we found that the method was not being followed and hence had to abandon this project despite all attempts to come to agreement with those doing the work.
This is Basavaraj Vadder (45 years old) and his wife (35). It is a difficult time for them. They are worried about their boys,  4, 5 and 6 years old. Because even though Basavaraj owns 1 acre 15 guntha and was preparing to begin floriculture on his land, the hoped for rains did not come and both of he and his wife have had to take labour work to survive.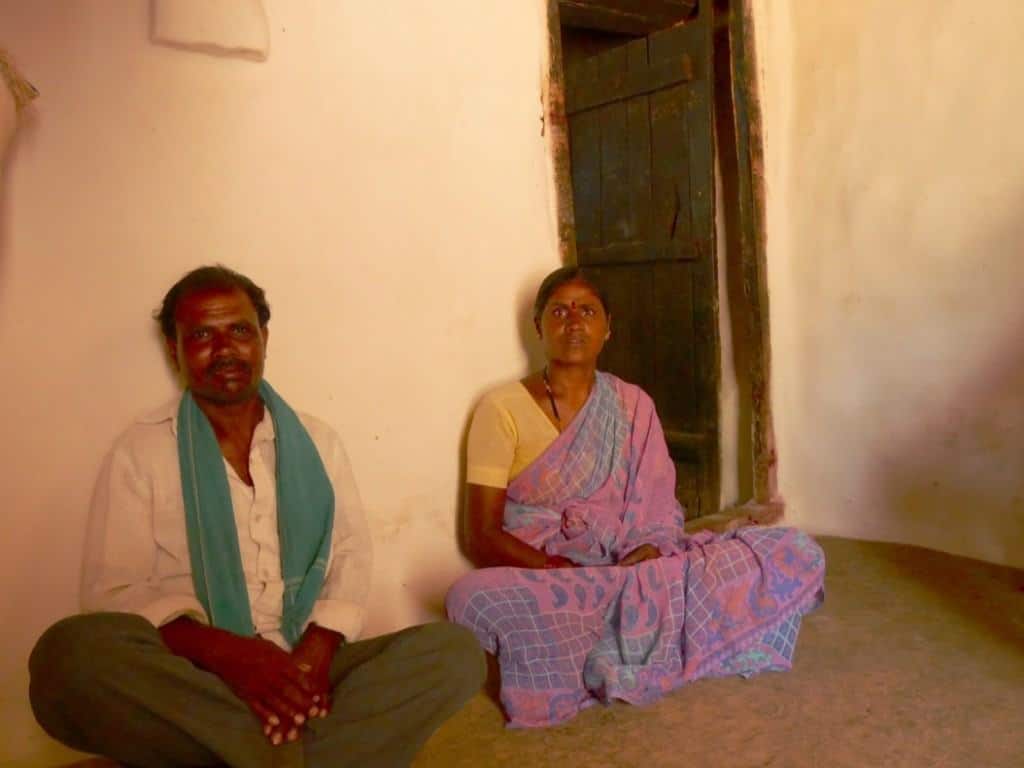 Raj tried to find more water – drilling 4 borewells but the only result was debt and he still has 1.5 lacs to repay from the cost of the drilling.  No water came.
This is a huge burden for him in this time when there is no income from his land.
The future doesn't look bright with so little land and having to rely on the erratic rainfall.

But assistance from the MRNEGA scheme has brought him and others in his area hope.
This Government initiative will be used to implement a rain water harvesting bore well recharge system on the dried up bore wells of  60 farmers   in his area.
Raj has eagerly accepted the offer of the Panchyat to include his borewell in the work to be done and with the coming of the next rainy season, he intends to continue with his floriculture project. With the expected success of the bore well recharge, it promises to provide income for his family as well as harvesting work for the landless women in the village.
 However The MGNREGA scheme does NOT provide funds for technical support.  Their funding only supports the actual work of the project – not the expert advice that is needed.  And without the skill and knowledge of assistance from experienced people such as SRDS the bore well recharge cannot be successfully carried out.
Our role at SRDS will be to provide that expertise and technical know how to assist these impoverished farmers to implement this project.
That's where we are asking YOU to join with the Government Program and with us to assist us to make this life giving project a reality.  For each bore well that is to be recharged, it will cost SRDS Rs 6000.  It is this small amount that we need to be able to help this happen.  
For Rs 3,60,000 –  60 farmers and their families can be given life saving water.
Village Life:
Of the families that we met when we were in Yalavigi, none could be considered to be 'doing well'.
We visited the land of Prakash Lamani – 12 acres with 2 acres of irrigation doing floriculture. He has two borewells, but only one is giving some water. This land is owned collectively with his three brothers.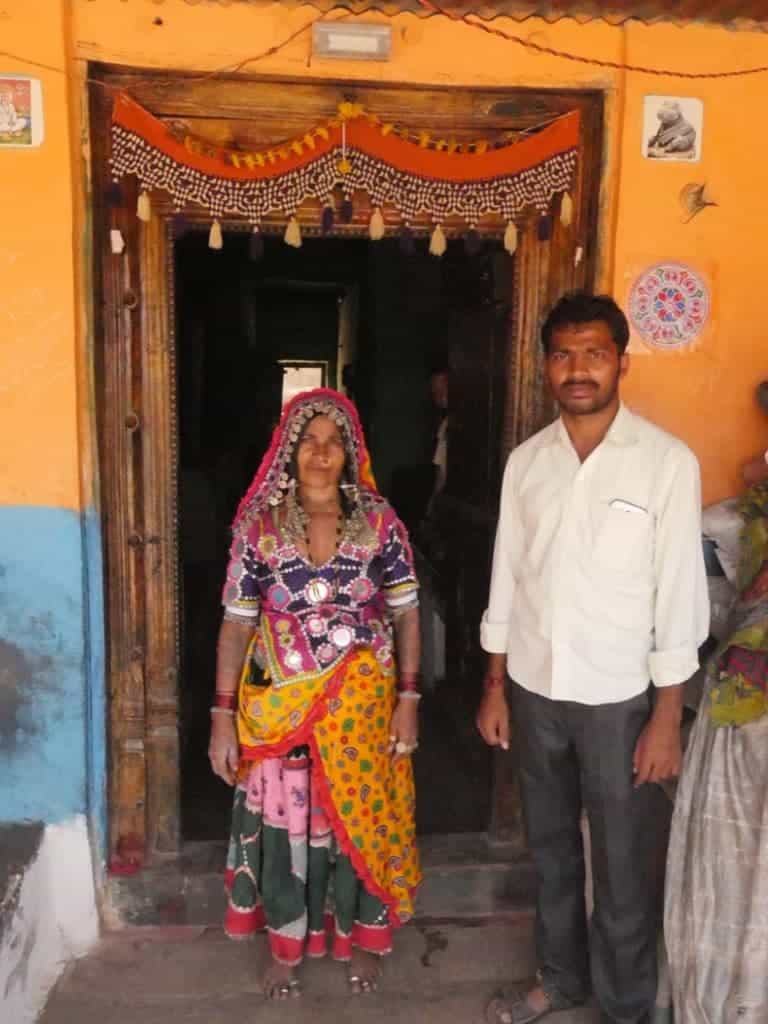 They all live together in a house built by his grandfather – his father, mother and four brothers as well as their collective 8 children.. 16 people in total.
Manju Serrapoor is another farmer who's land has been divided between his sibling. In his house 48 people live collectively owning 30 acres. There are 5 brothers. Manju has two bores on his 4 acres of land – one totally dried up and the other only barely producing.
There are rolls of drip irrigation piping around the edge of his land, but no water to run through them.
As the families grow, the holdings become smaller – the demands on the underground water also grow and the water table drops. It is inevitable that the farmers can no longer make a living on their tiny farms that can only grow one crop a year. Without a good supply of water they are forced to move away from their homes and villages and seek work elsewhere.
It is this poverty cycle, and breakdown of the family and village life that rain water harvesting can stop.
The Government initiative can make a difference provided it is supported by good technical skills. The bore well recharge systems to be implemented must utilise proven methods. And it is here that the work of Sankalpa Rural Development Society can assist.  For more information about the district of Yalavigi click here.
Can you help us to make a difference?
Can you help us to bring water to these 60 farmers?  Every drop counts – every Rupee counts – please assist us in this project to recharge the bore wells of the Yalavigi Farmers.  Contact us here today.  or call us on +91 99868 40730.