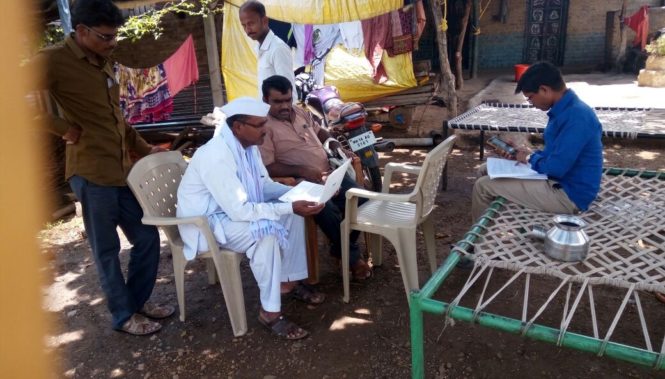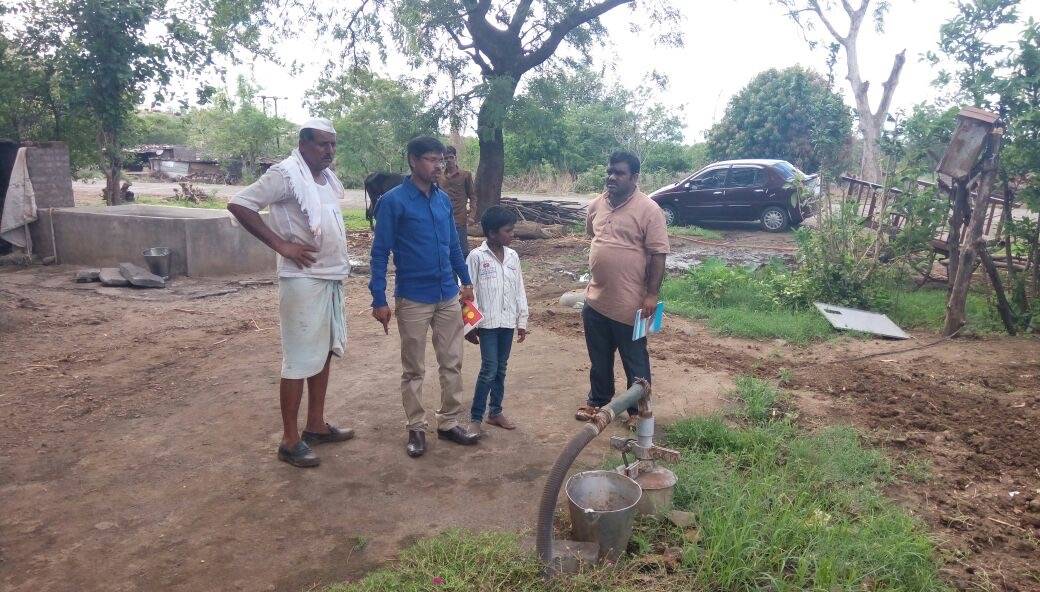 Beed
Click on the photo to see the gallery of all the pics of this event.
Here at Gandar Village in Beed, District Darur Taluk we are doing survey to assess the area for bore well recharge supported by the work of the Save Indian Farmers NGO.
We are very grateful to the Water.Org Challenge for the connections made during this challenge which brought us to collaboration with Hemant Joshi and his work in Maharashtra.  Due to the high number of farmer suicides in this area Save Indian Farmers are working tirelessly to assist them.  We will work together now – helping farmers to have an abundant supply of water so that they can clear their debts and remain on their land rather than having to seek work elsewhere or become over burdened with their lives and their hardships.