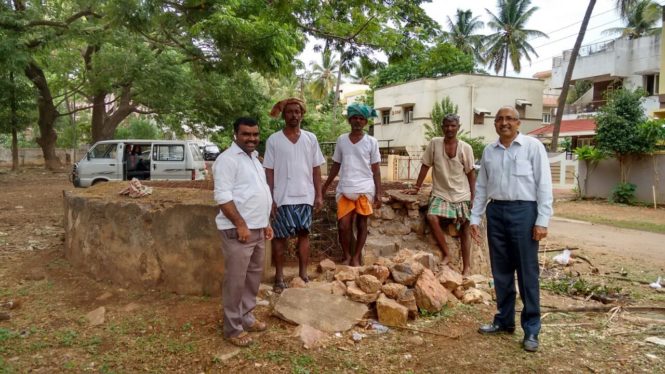 In Ashok Nagar Hubbali, SRDS has commenced work on a community well. Ms Gayatri Prabhu has been working tirelessly to convince the society people to raise funds to restore their old well. Built in approximately 1950, the first Prime Minister of India visited and inaugurated this society After his visit they dug this well.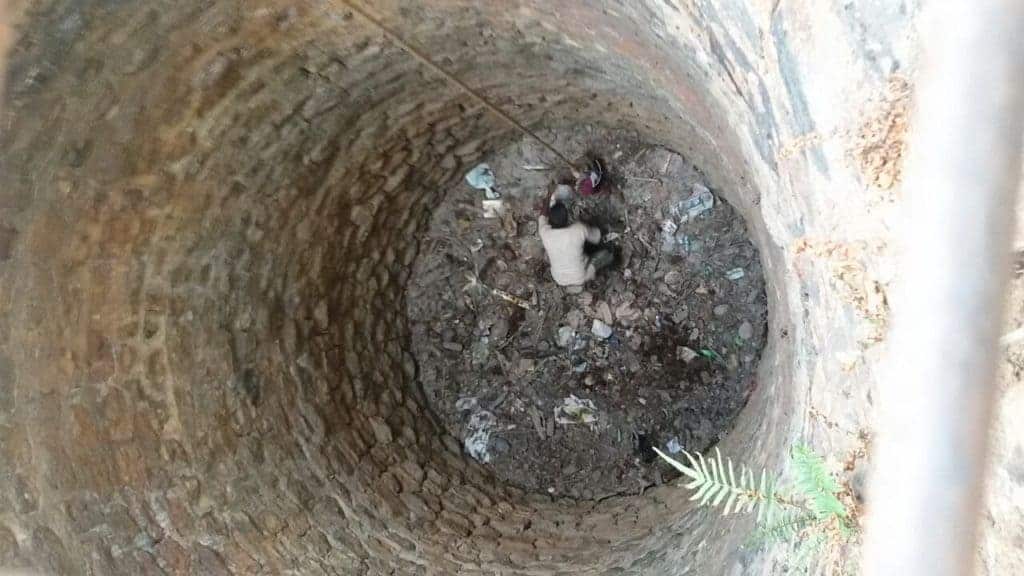 Now silted up and dry for the past 10-15 years this well is 50 feet deep. There is 10 feet of silting up – as the local people have thrown many idols etc in there during Ganpatti Festival .. so our first work is the de-silting and cleaning of that material so that the rich residue can be used on the gardens.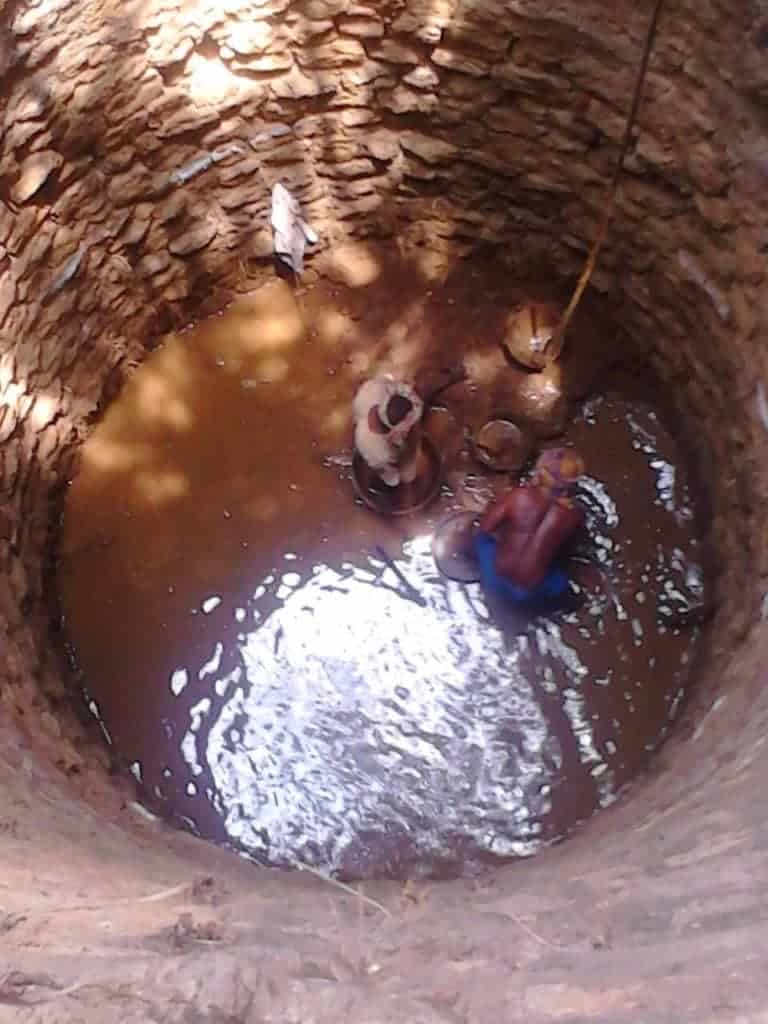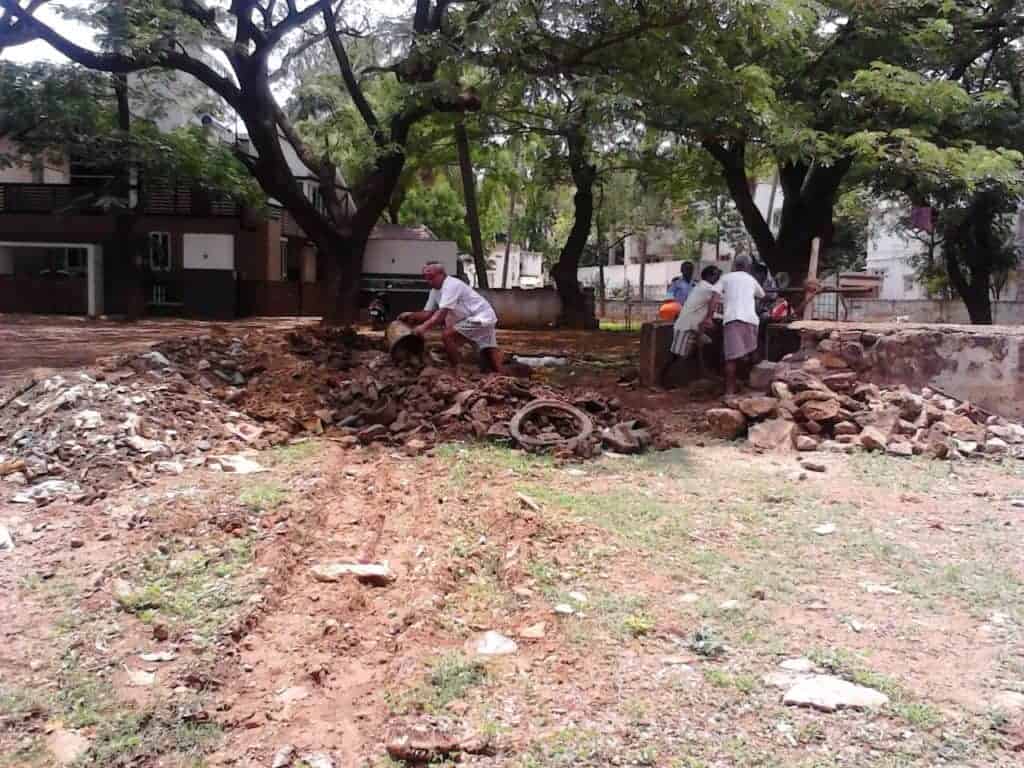 The work will take 5- 10 days to complete and once restored will serve approximately 100 plus dwellings. SRDS will build 4 soak pits to filter the rain water which will be harvested from the rooftop before directing it into the open well.
Open well recharge can be a very effective method of rain water harvesting.