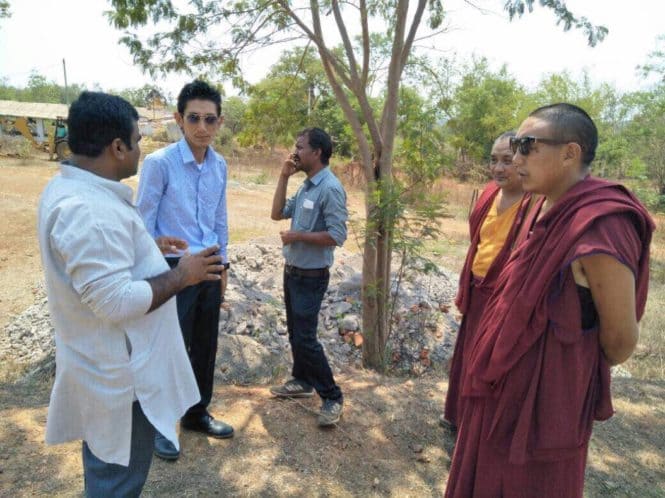 In May, 2017, we were invited to Mundgod the second largest Tibetan Refugee Settlement in India.  There we implemented a bore well recharge for two student hostels – girls and boys – using the roof top rain water from the buildings.
Here are some photos of the work – done with stone wall pond and the twin ring method we are finding most successful in this time.
Twin Ring method Complete

The twin ring method of bore well recharge is effective, easy to install and useful in many environments. A 'false' well is constructed around the bore well casing. Slits are cut into the bore well and the water flows from the pond through filtration materials - and pours into the bore well.

Tranze Sir

The caretaker and groundsman of the hostels in Mundgod Tibetan Refugee Settlement

Twin Ring Method of Bore well Recharge

Holding Pond

The holding pond is made of cement bricks and the water harvested from the rooftop. As it fills the water filters through a filtration system to the area of the bore well.

Holding Pond another view

Holding Ponds

Final Result

The completed bore well recharge system giving water to the students in their hostels.